THRILLERS
Chasing the Rapture
Ransom Publishing, 2019
ISBN: 9781785916922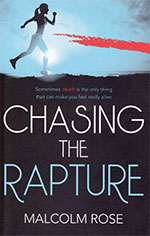 Sophie wasn't born a psychopath. But then came domestic abuse and an experimental medical treatment on her brain – and that's when the trouble started.
Sophie turned off her phone, pulled up her hood, slipped on her gloves and continued along the street towards her friend's house, knowing she wouldn't be interrupted anytime soon.
Sophie's good enough to become an Olympic runner. She loves the high that comes with winning a race. But after a massive childhood trauma and brain treatment, she discovers an even greater high than winning races. And once she's tasted it, she wants more. But chasing the ultimate rapture has consequences – for her friends and family as well as for Sophie herself.
Chasing the Rapture is a novel for teens and young adults.
---
Connor's Brain
Ransom Publishing, 2016
ISBN: 9781785911354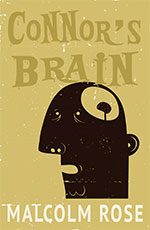 When Connor Markham catches a virus at the age of fifteen and it attacks his brain, he loses his memory and language skills. He is trapped in a permanent present that he doesn't understand. With no memory of his family, his girlfriend or his friends, he is forced to start his life all over again. But the old Connor had a dark past, something that is bound to catch up with the new Connor sooner or later, something that he will be forced to confront. Because there are powerful people who know what happened to girls like Joy. These men have reasons to make sure Connor never remembers. If he does, they will do anything to keep him quiet.
Connor's Brain is a novel for teens and young adults. It will appeal to all teenagers who have ever felt like outsiders, or struggled to navigate the demands and pressures of modern teenage life.
---
Jordan Stryker: Cyber Terror
2nd Jordan Stryker novel
Usborne, 2011; ISBN 9781409509776

Jordan Stryker owes his life to the mysterious agency called Unit Red, after they saved him from near death and rebuilt him with cutting-edge science. Now a Unit Red agent with amazing powers, Jordan has a second mission – to track a cyber terrorist who's destroying computer systems and wreaking death and devastation all over the globe. And he needs to do it fast – before the end of civilization.
But the cyber terrorist has a new target – Jordan himself. Soon, Jordan is in a battle to stay alive and it seems that the very technology that saved him might now kill him.
---
Jordan Stryker: Bionic Agent
1st Jordan Stryker novel
Usborne, 2010; ISBN 9781409509752

A massive explosion destroys the south-east of England. The near lifeless body of Ben Smith is plucked from the ruins.
Deep within the secret headquarters of the mysterious agency called Unit Red, the severely injured Ben is rebuilt as Jordan Stryker. New medical technology gives him fantastic powers. And he has a mission – to hunt down the person or people who caused the explosion that wiped out his family. Can Jordan outwit the evil masterminds and violent gangs who will use any means possible to destroy their enemies?
---
Forbidden Island
Usborne, 2009; ISBN 9780746098639

Mike and his four friends ignore the clear warning sign. They decide to explore the mysterious island that doesn't appear on any map. Not realizing how dangerous it will turn out to be, they stumble across a deadly secret. Alone and stranded on the island, they become the next victims of its terrible history.
It's a world of conspiracies and cover-ups, twists and turns, revelations, and some shocking science.
'This compact, tense and gripping story begins like an adventure for readers of eleven or so, but its serious political themes, moral dilemmas and physical outcomes make it best suited to a teenage readership. Although the cause of the danger lies 70 years ago, it is the behaviour of present-day security services and the government which drives the story, and makes it highly topical in a society where the balance between national security and individual rights and freedoms is a living issue. Forbidden Island is a very good thriller, fast-moving and highly readable. It is also a thoughtful and effective parable of modern Britain.' Books for Keeps.
'What starts as a traditional adventure story - four wealthy kids go out on their boat and discover an island unmarked on their maps - soon develops into a much more complex and chilling thriller. The island where the teenagers become stranded after a helicopter destroys their boat is contaminated - and if they don't escape they will die. Based on the true story of Gruinard island off Scotland, this pacy read asks uncomfortable questions.' Daily Mail.
---
Asteroid
Ransom: Shades 2.0, 2013; ISBN 9781781271919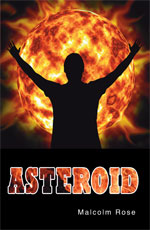 My third novel in the SHADES series. SHADES is a series of short novels that are strong on drama, pace and style. The SHADES books are ideal for readers who may find traditional novels too daunting, but still crave the excitement of clever plot lines, well-rounded characters and fast-paced writing.
An asteroid is hurtling towards Earth and, if it hits, it could destroy all higher life forms on the planet. That includes humans. Scientists like Josh's mum are doing everything they can to stop it. But now they've run out of options, internet rumours are rife and looters have taken to the streets. For Josh and his friends, Dave and Zack, it looks like their lives are over before they've really begun. The asteroid is closing in and the Earth is running out of time. If high-powered rocket scientists are struggling to provide answers, surely three boys don't stand a chance of averting total disaster.
---
Animal Lab
Ransom: Shades 2.0, 2013; ISBN 9781781271902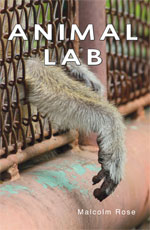 My second novel in the SHADES series. SHADES is a series of short novels that are strong on drama, pace and style. The SHADES books are ideal for readers who may find traditional novels too daunting, but still crave the excitement of clever plot lines, well-rounded characters and and fast-paced writing.
You're ill. You want a cure. There's a medicine in development that will help. But, before it can be given to you, it has to be tested on animals. For some of those tests, animals will be hurt and sacrificed. Do you still want the cure? Are you more important than rats and monkeys? 'Animal Lab' is all about this controversial part of science and medicine. Jamie Littlewood is as bald as the monkey that is being used by his local drug company to find a cure for baldness. Jamie's sister is a campaigner who says animal experiments are wrong. Jamie wants a cure. Who is right? What will happen when Jamie is forced to choose?
---
Four Degrees More
Ransom: Shades 2.0, 2013; ISBN 9781781271926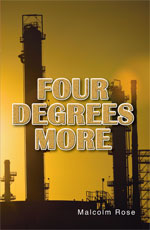 My first novel in the SHADES series. SHADES is a series of short novels that are strong on drama, pace and style. The SHADES books are ideal for readers who may find traditional novels too daunting, but still crave the excitement of clever plot lines, well-rounded characters and fast-paced writing.
'Four Degrees More' is an environmental thriller about global warming, which opens with teenage Leyton Curry watching his bedroom fall into the sea. He thinks there's nothing he can do, but he suspects global warming and rising sea levels are to blame. The more he learns about it, the angrier he gets. If the planet heats up four degrees more, everyone's in danger. So Leyton becomes The Cooler – an environmental activist determined to make people change the way they live. He is soon caught up in green campaigns and industry counter-plots, some of which turn out to be rather more sinister than he had bargained for. How far will he go to save the planet?
---
Kiss of Death
Usborne, 2006; ISBN 0746070640
Runner-up in the Sheffield Children's Book Award 2007

On a school trip to the plague village of Eyam in Derbyshire, Seth is moved by the story of how villagers sacrificed their lives to the dreaded Black Death. Kim and Wes are more interested in what they can see at the bottom of the water well – money! But when they snatch the coins, they also pick up something they hadn't bargained for. As the hideous consequences of their theft catch up with them, Seth is forced to face a terrifying truth. Has Eyam's plague-ridden past resurfaced to seek revenge?
'This was a great book. It was unpredictable with a good plot. There were all different characters and they all had different personalities which showed throughout the book. It was a horror and it was different from all the other books I have ever read before.' Anna and Rachael, Bolton Children's Book Award 2007.
'This is a disturbing, spine-chilling novel that will put you on the edge of your seat, terrified to read the next page. The first couple of chapters are extremely intriguing and thought-provoking. Rose really leaves us in a lot of suspense. There are also some excellent descriptions. The ending was extremely unpredictable, especially the closing sentence. To tell the truth, this book terrified me. I think if a book can actually scare you it is really something special. I would definitely recommend this to both boys and girls, aged ten and over.' Laura Burke, Evening Echo, Cork.
'Rose's excellent writing – taut, economical and evocative – successfully counters his narrative contrivance, making this historical thriller an enthralling read, while he reserves one last twist for the unwary reader.' Books for Keeps.
---
The Death Gene
Simon and Schuster, 2006; ISBN 0689875096

When Eve Perry, a controversial biologist who has made brand new bacteria from scratch, is killed in a road accident right in front of them, Karl and Finn find themselves in possession of her lab notebook. But the three men chasing them seem desperate to get their own hands on it. The boys discover that the notes contain top-secret research into creating the new life form. Initially developed to reduce pollution and global warming, the bacteria can also be used as a highly dangerous biological weapon. Karl and Finn are plunged into a nightmare which spins rapidly out of control and the notebook holds the key. But who can they trust with it?
'The Death Gene looks at the frighteningly real possibility of synthesising life, the profound impact this might cause and the types of usage and abusage for which such knowledge might be appropriated. The book is admirably wide in scope, exploring the implications to modern religion, to morality and the study of science and the need for an intrinsic set of ethics as part of that. The novel packs an uncompromising, and for many of its characters, an unforgiving emotional punch and is a potent reminder that scientific intelligence can only be utilised responsively by those with emotional intelligence.' Jake Hope, Achuka website.
---
Hurricane Force
Simon and Schuster, 2005; ISBN 0689872844

Control of the weather could provide battlespace dominance to a degree never before imaged. It could become a more important weapon than the nuclear bomb. Jake's about to find out what would happen if we could use the weather as a weapon. When his dad died in suspicious circumstances, Jake was just a child. Now, hitting his teens, he realizes he shares his father's skill of predicting the weather. But can he prevent his father's weather research from falling into the wrong hands? Or will the military use Jake's talents for evil rather than good?
'Rose's thrillers are less science fiction than science threat and leave the reader suspecting that if things like this aren't already happening, they soon will be.' Jan Mark, The Guardian.
'The science underpinning the plot is real, and as the suspense builds the reader is left on tenderhooks at each chapter's conclusion. It is a great story, told convincingly and without sentiment.' Yvonne Coppard, Carousel.
---
The Tortured Wood
Usborne, 2004; ISBN 0746060351
New edition with different cover: Usborne, 2006; ISBN 0746077432

Dillon is struggling to make friends at his new school and he begins to suspect that there's something rotten at the core of the tight-knit community, something they're trying to hide. He finds refuge in the wood at the very heart of the mystery. Will the wood give up its dark secret or is Dillon being drawn into a trap?
'Anyone who enjoys supernatural mysteries will love this book. It was a well written story that grabs your attention right from the beginning.' Rachel Cunliffe, Judging Panel of The Lancashire Children's Book of the Year Award.
'Malcolm Rose writes about bullying in a tale that moves from a school to a possibly haunted wood. It's a gripping story, well and plainly told, and will engage both boys and girls.' Adele Geras, TES.
'It kept me guessing to the very end. A brilliant horror read.' Jane Manthorpe, Judging Panel of The Lancashire Children's Book of the Year Award.
---
Transplant
Scholastic, 2003; ISBN 0439982057
Runner-up in the Lancashire Children's Book of the Year Award 2004
Runner-up in The North East Book Award 2004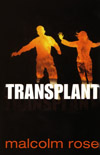 Who are you if your friends are gone, your mother is dead and you don't recognize your own face?
Cassie is scarred for life – her face mutilated horribly by an acid bomb thrown by a terrorist. But she's been given a second chance by a surgical procedure that means she'll look in the mirror and forever see someone else's face. She is the world's first face transplant patient. Is Cassie's new face enough to hide her from the terrorists? They're determined to get her by any means necessary. This thriller was written well before the world's first real face transplant ever took place.
'It gets off to an explosive start – and being a thriller, it pretty much maintains this fast pace all the way through the book. There are lots of parts that keep you on the edge of your seat, and not sure what is going to happen. Having said that, the main characters, Cassie and Wayne, get such a battering you truly feel sorry for them.' Chris, www.cool-reads.co.uk.
'An explosive and chilling thriller from the author of Clone, Bloodline and Plague, this book is neatly constructed and strongly written, and will appeal to teenagers – particularly those in a gruesome frame of mind.' Sian O'Neil, South Wales Argus.
'Malcolm Rose's previous novels for teenagers have combined gripping stories with subjects which invite serious moral and ethical debate amongst readers. His latest is no exception, intertwining questions of medical ethics, politics and religion. A powerful storyline which pulls no punches despite its youthful intended audience, Transplant would provide a wealth of discussion points for PSHE at Key Stage 3 and 4.' Bridget Carrington, Writeaway website.
'I was surprised at the amount of action that could be fitted into one book. Straight away, it grasped my attention and I read it in one 4-hour sitting. Excellent.' Chris Fraser, Priestnall School, Stockport Schools' Book Award website.
'A roller coaster of drama, cosmetic surgery, murder and love with dramatic results. Rose has excelled himself. A fantastic read.' Duncan, Judging Panel of The North East Book Award.
'The whole idea of this book is great. The terrorist idea is so believable and the face transplant so unusual … lots of twists and cliff-hangers … found it hard to put down … definitely kept me on the edge of my seat … felt as if you were there with the characters.' Judging Panel of The North East Book Award.
---
Clone
Scholastic, 2002; ISBN 0439981646

Patrick Finch wants to clone a human being. He is admired by a few, hated by many for his single-mined mission – never mind the ethics or the biological horrors, never mind his family… Then Jordan, Patrick's son, meets Maynard. He's a young man with a terrible burden. It's up to him to change the course of history – the fate of the human race depends on it. But Maynard knows that if he alters the future, he could sacrifice his place in it. This book is a stark warning about striving for perfection in a flawed world.
'This thriller is shocking because it's possible, controversial and thought-provoking – and another great read for all those teenagers who loved Rose's Plague.' Wendy Cooling, The Bookseller.
'A gripping story that throws up a lot of interesting issues. Malcolm Rose paints a bleak yet horribly feasible vision of the future.' The Bookseller.
'Malcolm Rose has considered all the possible pros and cons of cloning, and turned them into original and interesting story elements. Clone poses the reader many questions and gives no easy answers. Instead, you get an exciting story that sweeps you away and makes you think at the same time.' Achuka website.
'This is an absolutely riveting read, and a chilling view of a possible future. I couldn't put it down.' Lee Weatherly, Armadillo.
---
Bloodline
Scholastic, 2002; ISBN 0439994020
Titled Lab 47 in Germany (more in Translations)

The boy was perfect. At least he was perfect on the outside. Inside, he had one twisted gene that Tristan had hoped his company would be able to correct. This tiny, vulnerable creature of infinite possibilities wasn't even ill, but he carried an invisible flaw that would sleep inside him for ever. One day soon, though, it could be used to kill him.
'A thrilling novel that not only satisfies the need for action but also the intellect as the pieces of the elaborate narrative jigsaw fall into place and the reader begins to make sense of the danger. Bloodline explores the complexities of the ethical problems facing people connected with genetic research. Written in an accessible and direct style, Bloodline should appeal to teenagers both as a taut thriller and an engaging book that introduces some issues worthy of deep consideration.' Jonathan Rooke, Writeaway website.
'The novel looks uncompromisingly at the theme of racism and will certainly provoke its readers into questioning the ethics of big business. Controversial issues are presented in an accessible way and although the plot is complex its drama and suspense will keep readers of 14 and upwards fully involved.' Sandra Bennett, The School Librarian.
'Bloodline is a controversial thriller about how a cure becomes a deadly killer. It is a roller-coaster ride against time and it spreads its net slowly, drawing in everyone from the President of the United States to an innocent black teenager dying in a hospital in Britain. Rose moves the plot forward at breakneck speed, never allowing the reader to pause for breath. Bloodline is a novel that will open your eyes and send chills down your spine.' John Millen, South China Morning Post, Sunday Young Post.
---
Plague
Scholastic, 2000; ISBN 0439010136
Winner of the Angus Book Award 2001
Winner of the Lancashire Children's Book of the Year Award 2001

In hospital a man lies dying in the most horrific, unimaginable way. Attacked by a virus, he is leaking blood. It's happened before – in Zaire – but this is not Zaire. It's the middle of England and it's spreading fast. The town is sealed off. Rev, Lucy and Scott are trapped in the barbed-wire ghetto as the body count rises. Where did the plague come from and what – or who – can stop it?
'Who could think of any place more safe and dull than Milton Keynes? But as teenagers, Rev, Lucy and Scott while away the summer, an invisible enemy is heading their way. Soon the town is in the grip of a deadly virus that causes its victims to haemorrhage to death. This is not the most literary of novels, but it is a compulsive page turner that would grip even the most reluctant reader. It even succeeds in making viral science seem sexy, which is no mean feat.' The Guardian.
'From the violent red and green cover and the title, I didn't think this book would appeal, but it is infectious. The narrative is interspersed with worrying factual sections on diseases, viruses, human and animal parasites and their habits which will have you washing very carefully long after the book is finished. But, a real page-turner with some sensible points to make about class prejudice, animal experimentation and animal rights activists.' Tina Massey, Carousel Guide to Children's Books.
'Malcolm Rose has written a heart racing whodunnit with a difference, that keeps you absorbed until the very last page. This is a truly unputdownable thriller.' Burton Daily News.
'A gruesome but totally gripping medical thriller. This is a fascinating and well-researched novel full of intriguing scientific detail and provocative social comment. But its graphic descriptions of the illness make it one to avoid for the faint hearted.' Northern Echo.
'If they have books in heaven this one would greet you on the way up!' Judging Panel of The Lancashire Children's Book of the Year Award.
---
Breathing Fear
Scholastic, 1999; ISBN 0439010608

'This novel is a sequel to Son of Pete Flude, and concerns a band who become embroiled in international arms dealing. One of the better attempts at evoking the world and life of rock musicians.' Achuka website.
I chose Seb Flude as a voice for writing about friendship, family, loyalty, love and music because he had it all and he loses it all. Seb and his band, Sail, hear about an international arms deal that could lead to thousands of death and, incensed, they vow to fight it. Their best weapon is their music but someone doesn't want them to blow the deal. That's when the incidents start to happen, threatening to silence the protest – and Sail – for ever.
'Seb Flude is a talented young rock star whose special gift is for choosing marvellous girlfriends with homicidal fathers. Part topical thriller, part love story, part behind-the-scenes tale of rock music, this is a pacy, page-turning tall story with a sharp edge of truth.' Books for Keeps.
'This is a gripping story, suitable for older teenagers, with plenty of action and a racy style. Seb tells his own story, and his chaotic character is warm and amusing, while having to deal with a lot of heavy and sinister events. And there's music: Seb and his mates are a little band doing nicely until overtaken by world-shattering events. Don't trust anyone. And don't expect a truly happy ending – life isn't like that.' Lexicon.
---
Tunnel Vision
Scholastic, 1999; ISBN 0439010861
Winner of the Angus Book Award 1997

Joel is an outcast. As a young boy, he suffered a disease so rare and alarming that no one understood it and everyone feared it. He's cured now but he still feels blemished, rejected and alone. Then he meets Pat. Pat is strong and strangely charismatic and he's gathered about him a young tribe called 'the Fellowship.' The Fellowship becomes Joel's family and for the first time Joel feels as if he's part of something great. He's happy at last. Under Pat's guidance, Joel finds he's a brilliant distance runner, destined for the big time in athletics. But his friendship with Maria, a damaged Ugandan refugee, shows Joel that the Fellowship has something terrible to hide. This book tackles racism in an original way without ever preaching.
'A tense, thought-provoking thriller in which the charismatic Pat redeems a series of lost teenagers and brings them into the family of the Fellowship. The central character Joel is one of these, scarred by leprosy but able, through Pat, to release a great talent as a long-distance runner. Maria, deeply traumatised by her experiences in Uganda, is first helped by Joel and then helps him to understand what Pat is doing. It's a great read with a marvellously dramatic climax.' Books for Keeps.
'The book is extremely well written, capturing the atmosphere of the ordinary track races and Joel's phenomenal race against time in the closing chapters. The only complaint is that after a spectacular end part, the book runs out of steam and finishes with a disappointing feeling of anticlimax. But then again, after great things, life does return to normal, so feeling that something else could be achieved is very realistic. This book is very good, detailed but not confusing and very easy to get into. The characterisation is excellent, Joel, Kristin and Maria are especially well drawn.' In Brief.
'It is a long book but a gripping read from start to finishing-line.' The Daily Telegraph.
---
Flying Upside Down
Scholastic, 1998; ISBN 0590543121
Schooldays – the best days of our lives? Perhaps. But not for everyone. Not if you're different.

'Glynn is seriously scared – someone is after him, and all because of an apparently useless present from an old man. To make matters worse, he finds himself getting involved with fatty Duncan – who knows the real value of the present – a boy so badly bullied that their adventure together ends in tragedy. This is a gripping story about friendship, trust and loyalty.' The London Parent's Guide.
'A list of even some of the topics dealt with in this novel might make it seem a very strange mixture. There is a blighted urban setting, skilfully evoking the seediness and squalor that are part of today's Britain; there is a mother-and-son single-parent relationship, delineated with considerable psychological depth and insight; there is a portrayal of schoolboy bullying and victimisation which at times borders on the sadistic; there is a cops-and-robbers goodies-and-baddies series of chases and encounters; there are – most unusually – plot details of philatelic and numismatic interest. It is a great compliment to the author that out of these apparently disparate elements he manages to construct a narrative which, certainly for most of the time, keeps the reader involved. Bleak, yes, but powerful and intriguing.' The School Librarian.
'Most people have been in fear of "big boys" at some time. This short book brilliantly evokes that fear and anger and links it to more grown-up thuggery. The result is a book that hits you with the feelings of the victim – fear, outrage, anger and injustice. Strong stuff.' www.cix.co.uk
'Malcolm Rose has captured a gritty realism in setting, character and language, which makes this a novel that deserves recognition. Through sheer pace and action alone teenage readers will not be disappointed, nor fail to be moved by it.' Books for Keeps.
---
Circle of Nightmares
Scholastic, 1997; ISBN 0590133837

Strange experiments, weird deaths, bizarre rituals. Jodie doesn't like what she finds when she investigates the Research Station where her father works. Something – or someone – seems to be out of control and must be stopped … This is a thriller based on real science. The ancient stone circle in the laboratory's grounds is at the heart of the mystery. The site has been used for centuries by the locals for their odd rituals but now it's a testing ground for the Research Station's latest device. The forces of nature and man are on a collision course and no one knows what will be unleashed.
'Having always felt that there was enough horror in the real world without seeking for it in fiction, I studiously avoid the genre in book or film. Circle of Nightmares looked one such and I set it aside. However, I found my teenage daughter immersed in it a few days later and, glancing through it on her recommendation, have to admit that I found it intriguing. And frightening!' Northern Times.
---
Son of Pete Flude
Scholastic, 1994; ISBN 0590557211

Life isn't an endless rock 'n' roll party for the son of a famous pop star and sex symbol. Seb Flude is unwittingly caught up in something so heavy that a gang of hard-core drug dealers will stop at nothing to get him. And when they succeed, Seb's nightmare begins. Is it fantasy or reality? Seb doesn't know any more and soon he doesn't care. The vicious treatment suffered by Seb is the most powerful condemnation of the illegal drug trafficking it would be possible to find.
'Until the villains start injecting Seb with mind-altering drugs, the excitement is almost conventional, but afterwards the whole book changes gear. And there is a bonus which could only be found in a novel for this age group. No courtship has ever been more weird, poignant and unusual than that of Seb and the Lisa of his hallucinations.' www.cix.co.uk
'The tension Rose puts into his writing is absolutely amazing, and no matter what he does, no matter what you think he's about to do, he surprises you (even if he does do what you thought he was going to do – which doesn't happen too often). This book, along with 'Breathing Fear' which is the sequel, is a special tribute to what happens when things go wrong.' Baka-chan, www.Amazon.co.uk
---
The Highest Form of Killing
Scholastic, 1994; ISBN 0590555367
Harcourt Brace in USA; ISBN 0152003738

Short-listed by the Mystery Writers of America for an Edgar award in the category of best novel for young persons 1992
All is quiet at the small seaside town of Crookland Bay – except that it's the site of a top secret Ministry of Defence research station. No one knows exactly what goes on at the research station but, one night, the horribly disfigured body of a dog washes up on the beach. Then the couple who discover the dog die in a mysterious car accident. There's an unexpected suicide and a small vial containing a lethal substance goes missing. Trying to make sense of this horrifying series of events, the fates of Mark, Sylvia and Derek become tangled in a very dangerous game. It's a game that becomes more deadly by the hour. This chilling novel involves experiments on animals, an MoD cover-up, and young people brave enough to risk their lives – and rash enough to risk other people's lives – to expose the dangers.
'Malcolm Rose, who pulls no punches at all, pitches an alarming story, incorporating jealousy, revenge, fear and paranoia, in a scenario that seems all too credible. His subject is chemical warfare. Rose deserves to be taken seriously. He writes a level, unsensational prose to relate the fortunes of three people who attempt for personal rather than political reasons to penetrate a cover-up. What follows is convincingly inevitable and truly shocking.' The Daily Telegraph.
---
The OBTUSE Experiment
Scholastic, 1993; ISBN 0509551698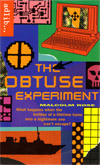 A gripping and entertaining thriller about misfit children – and misfit teachers! – enticed aboard a cruise ship for 'a trip of a lifetime' along the Norwegian coast and beyond the Arctic Circle. But all is not as it seems. As the horrible truth behind the OBTUSE experiment is slowly uncovered, the passengers realize that they are in deadly peril. Clearly evil forces, and an evil government, have a monstrous plan for these disruptive kids. Help is at hand in the form of a friendly stranger called Mel but is young Mel up to the task?
'My daughter found it compelling and different.' The Daily Telegraph.
---
Rift
William Collins, 1985; ISBN 0001956639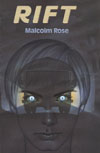 The coach groaned and creaked in the foggy night, and its passengers shifted restlessly. The driver had not returned. Neil could hear another noise that no one else seemed to have noticed. It was a distant, sinister crackling like the continuous discharge of static electricity. And the air seemed acrid with burning. He broke into an uncontrollable sweat. Neil has always seemed to others to be the cold, scientific sort. He envies his friends' ease and assurance, especially with girls. But suddenly his life is invaded by a rift between imagining and reality, and he finds that he can see events before they happen. Through the course of one hot, tense summer the events loom closer, involving his family and, finally, himself. In the dramatic climax, it is Neil's knowledge and his real strengths of personality that are put to the test.
'I could not put the book down. This is a book I should have liked to read with my teenagers when they were such.' Children's Book Review.
---
CRIME STORIES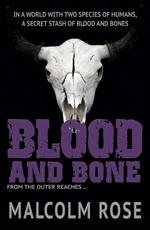 Blood And Bone
4th novel in THE OUTER REACHES
Ransom Publishing, 2015
ISBN: 9781781276730
In a world with two human races – majors and outers – a secret stash of blood, bones and more turns up at the site of a road accident.
In the back of a crashed van, there's a gruesome cargo of brains, bones, blood, eyeballs and other body parts. Forensic expert Lexi Iona Four identifies them as animal rather than human. Most are from endangered tigers and rhinos. Who or what could justify slaughtering animals on such a scale? Once again, detective Troy Goodhart and Lexi must bring all their skills into play to apprehend those responsible for such a horrible crime. But will they do so before there are human victims as well?
---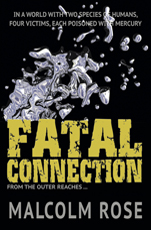 Fatal Connection
3rd novel in THE OUTER REACHES
Ransom Publishing, 2015
ISBN: 9781781276716
In a world with two human races – majors and outers – four majors die at the same time with the same terrible symptoms of mercury poisoning.
Is that a coincidence? Forensic specialist Lexi Iona Four and detective Troy Goodhart don't think so. But what's the connection between the victims? It's not obvious. They shared a horrible death but they lived in different parts of the country and they didn't seem to have anything in common. Lexi and Troy face a tough challenge to find the link and stay alive long enough to solve this mysterious crime.
---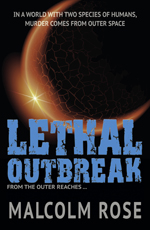 Lethal Outbreak
2nd novel in THE OUTER REACHES
Ransom Publishing, 2015
ISBN: 9781781276693
In a world with two human races – majors and outers – three scientists are found dead in a sealed, high-security laboratory.
Wearing airtight protective suits, the scientists were studying a soil sample brought back to Earth by a recent Mars probe. Was this unknown substance responsible for their deaths? Was it an accident? Or was it murder? Young detectives Troy Goodhart and Lexi Four quickly realize that the case is about something even worse than simple murder. It's about the extinction of half of humanity.
---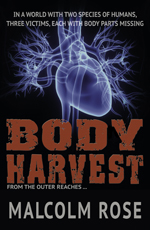 Body Harvest
1st novel in THE OUTER REACHES
Ransom Publishing, 2014
ISBN: 9781781276679
In a world with two human races – majors and outers – three dead bodies turn up in a wood, all with parts missing.
When the body of an outer is discovered in remote woodland, Troy Goodhart and forensic specialist Lexi Iona Four become partners to solve the crime. Then they find two more bodies and all three have organs missing. Somebody is killing with a purpose. As major Troy and outer Lexi unpick the case, they enter a complex dark world of deceit and medicine. One false move will mean more deaths.
---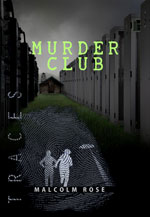 Murder Club
7th Traces novel
Amazon ASIN: B00BVQD4LY
Forensic Investigator Luke Harding has left York Hospital after surgery on his damaged brain. Before he's fully fit, he's given a new case – and a new Mobile Aid to Law and Crime. It's not a difficult investigation. He soon learns who strangled Kiki Smallpiece, a young and controversial worker for The Authorities. But why was she killed? Was the murderer really responsible when his fingers tightened around her neck? If he wasn't, who was really behind her death? Has her fate got anything to do with The Authorities? And why has Luke been told to investigate when he's still suffering the after-effects of surgery?
There's another question on Luke's mind. Will The Authorities finally allow him to be paired with his girlfriend, Jade Vernon?
---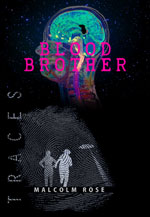 Blood Brother
6th Traces novel
Amazon ASIN: B00BTO8472
Kingfisher, 2008; ISBN 9780753415412
In USA: ISBN 9780753461709
Forensic Investigator Luke Harding and Malc are assigned to a hospital with a mysteriously high rate of fatalities. Medical accidents, peculiar illnesses, or deliberate killings? Investigating the deaths, Luke meets his long-lost father, working as a doctor there. This is no happy family reunion, though, as Luke's father's DNA is found at several of the crime scenes, making him the prime suspect. Can Luke solve the case and clear his father's name? Have the suspicious deaths got anything to do with Department of Alternative Medicine run by Luke's father, the Phobia Clinic, or the downright strange Institute of Biomechanical Research? And why is Luke plagued with ferocious headaches?
---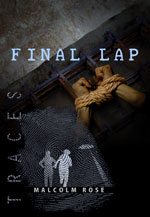 Final Lap
5th Traces novel
Amazon ASIN: B00BTIN5WM
Kingfisher, 2007; ISBN 9780753413401
In USA: ISBN 9780753460054
The setting is a huge building site in London and The Authorities are trying to regenerate the area by building a sports facility to host the International Youth Games. But someone's out to sabotage the development by any means possible. When the manager vanishes, The Authorities call in Luke Harding and Malc to investigate a whole series of suspicious accidents. With help from his girlfriend, Jade, Luke closes in on the killer, codenamed Spoilsport. But will Luke overtake Spoilsport on the final lap? Maybe he's going to need Malc and Jade as the race unfolds.
'Tight plotting, credible clue trails and last minute twists make this real edge of the seat reading.' Schools Library Association, Must-Read Books for Boys.
---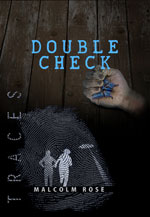 Double Check
4th Traces novel
Amazon ASIN: B00BTIEWRE
Kingfisher, 2006; ISBN 9780753414927
In USA: ISBN 9780753460047
Everton Kohter is a young man on death row. In nineteen days, he will be executed for murder. But Luke Harding has been tipped off that he is innocent. The Authorities are against reopening the case but, at Luke's own risk, he does. Against the ticking clock, Luke and Malc try to piece together the truth that The Authorities failed to find. And they try to overturn a mountain of forensic evidence that seems to prove Everton's guilt, while they are supposed to be investigating a case of corruption in 'pairing'. In the Traces world, couples are worked out and brought together by The Authorities. It's a system that Luke hates because it stops him getting together with his girlfriend, Jade. He finds himself investigating a pairing system that he'd love to destroy. But, as a forensic investigator, he can't uphold the law and break it at the same time.
'Through attention to the smallest detail and cleverly written description, Malcolm Rose leads his reader into a parallel world that is both fascinatingly different and chillingly realistic. This is another book that could be included in a teacher's arsenal when trying to encourage boys to read. Let's face it, what self-respecting 12-year-old wouldn't want an all-knowing robot side kick like Malc? This is a well written, fast paced action thriller with a thoroughly likeable hero that will keep the reader turning the pages right to the end.' Write Away website.
---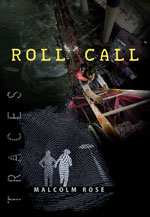 Roll Call
3rd Traces novel
Amazon ASIN: B00BTI4648
Kingfisher, 2005; ISBN 9780753414958
In USA: ISBN 9780753459812
Luke is hot on the trail of a serial killer. Using weapons that leave no trace, the murderer is killing women and girls who have only one thing in common: they share the same name – Emily Wonder. When another Emily Wonder vanishes Luke and Malc race back to London to save her from the killer's plans – and from a tsunami that threatens to engulf the city. This crime story was written before the tragedy of the real tsunami in the Indian Ocean.
---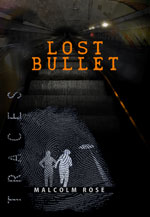 Lost Bullet
2nd Traces novel
Amazon ASIN: B00BTMXDMA
Kingfisher, 2005; ISBN 9780753414941
In USA: ISBN 9780753459805
In the slums of London, Luke and Malc investigate a doctor's murder. They find a bullet wound to her head but rain has washed away the bullet – and all other clues. As more innocent people die, pressure builds on Luke and Malc to find the culprit before the bizarre shooting spree becomes an all-out massacre.
'Lost Bullet sees Luke cracking his second case in the steamy forests of London where Malcolm Rose, a serious writer, casts his customary beady eye on the nastier extremes of contemporary society.' Jan Mark, TES.
'It's a great mystery story almost impossible to predict with every new twist. The opening is good and tense. There is a point in the book when your palms will sweat and you will block everything else out. Fast-paced, unique and original story makes this a must-read.' Josh Taylor, Judging Panel of The Lancashire Children's Book of the Year Award.
'Luke must infiltrate a dangerous cult called the Visionaries, whose views of medicine and use of violence to achieve their goals make them the perfect suspects. This is a suspenseful, thoughtful, and humorous addition to the series.' Elizabeth Fernandez, Brunswick Middle School, for Amazon.
'It has good, interesting and well developed characters. It has a lot of exciting action and is full of suspense. I really liked this book and couldn't put it down. It deals with very serious issues such as free will while managing to be very funny.' Mauej Matuszewski, Judging Panel of The Lancashire Children's Book of the Year Award.
'Rose calls on his chemistry background to provide specific scent and residue clues, and gives Luke an amusingly literal-minded robot companion, a clever foe and a subplot involving a love interest before wrapping things up with a dose of just deserts. The offbeat but well-envisioned locales bode well for future episodes.' American Library Association.
---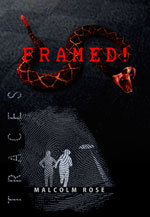 Framed!
1st Traces novel
Amazon ASIN: B00BTHS9E2
Kingfisher, 2005; ISBN 9780753414934
In USA: ISBN 9780753459713
Selected by the United States Board on Books for Young People (USBBY) and the Children's Book Council as an Outstanding International Book for 2006
Welcome to the world of Traces. Imagine a place where technology rules, where London is a slum and the North is a cultural capital, where from the age of five The Authorities decide your future. In this fascinating parallel world, quick-thinking Luke Harding and his robot sidekick, Malc, make a top forensic team. Luke and Malc have the talent to crack any crime – and a good joke too. Aged sixteen, Luke is the youngest person ever to qualify as a Forensic Investigator. He hardly has time to celebrate before Malc, his Mobile Aid to Law and Crime, calls him to their first case. A student has been mysteriously shot dead with an arrow on the playing fields. An elusive killer is at large and all the evidence points to Luke himself…
Of the Traces series, Jan Mark wrote, 'This is fast-moving storytelling in the true thriller tradition, with enough subtext to leave a perceptive reader thinking.' TES.
'Full of twists and turns, set in a very believable Britain. The characters were imaginative and well thought out and the story was gripping.' Jade Wilson, Judging Panel of The Lancashire Children's Book of the Year Award.
---
Flying Blind
7th Lawless & Tilley book
Scholastic, 1999; ISBN 0439010705
Available in large print: F.A. Thorpe, 2000; ISBN 0708995306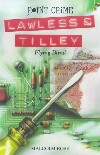 Just where are Brett Lawless and Clare Tilley headed? Where is their relationship going? On the way back from Tobago, Lawless and Tilley fly into Heathrow and narrowly avoid total disaster. When the threats start, they know that no aeroplane is safe. Thousands of lives are at stake from an invisible weapon. Is it the last of Lawless and Tilley?
'This is the first in the Lawless and Tilley series I have read but it gripped me from beginning to end and reminded me how much I enjoy this genre. The two detectives battle to trace a blackmailer threatening to block aircraft navigation unless demands are met. The book is well written and retains interest until the final page. The characters are not typecast but come alive, even those who have only minor roles. The level will suit most teenagers and engage good readers of all ages. A series to be thoroughly recommended.' The School Librarian.
---
Lethal Harvest
6th Lawless & Tilley book
Scholastic, 1999; ISBN 0590637312
Available in large print: F.A. Thorpe, 2000; ISBN 0708995217

After the shock of their last case, Lawless and Tilley deserve a break – a nice relaxing holiday on the beautiful tropical island of Tobago. But the idyllic reef that's home to hundreds of magnificent creatures is under threat – and so is anyone who tries to protect it. When the first body washes up on the shore, Lawless and Tilley spring into action. Even in paradise, they find lies, deceit and murder. Sometimes the most beautiful things are also the most deadly.
---
Fire and Water
5th Lawless & Tilley book
Scholastic, 1998; ISBN 059011333X
Available in large print: F.A. Thorpe, 2000; ISBN 0708995179

The last case really took it out of Brett but there's no time to relax. Clare's battered and bruised again but she's ready when bits of a burnt body turn up in a deserted cottage on the outskirts of Sheffield. In a small village, someone must know something. But, if they do, they're keeping very quiet about it. Brett and Clare start to sift through the ashes of the victim's past and what they find is very ugly indeed. It's a dirty business and there's a real shock at the end. The fifth Lawless and Tilley is gruesome, timely and, some say, controversial. Make up your own mind.
---
Still Life
4th Lawless & Tilley book
Scholastic, 1998; ISBN 0590198580
Available in large print: F.A. Thorpe, 2000; ISBN 0708995128

After the last case Brett's riding high, eager for more challenges. Clare's battle-scarred, passed over for promotion, unhappy, resentful. Maybe she should leave the force, leave Lawless and Tilley. But a little girl's been snatched from a Sheffield wood and her parents start to get notes … This is no ordinary kidnap. Kerry's being held by someone who wants much more than money. For Brett, it's far too close to home. This who-dun-it has a really tense ending and a very creepy cover. Just what is that insect thing on the book sleeve? And is it important to the story? You'll have to read the book to find out.
---
Magic Eye
3rd Lawless & Tilley book
Scholastic, 1998; ISBN 0590139347
Available in large print: F.A. Thorpe, 2000; ISBN 0708995098

Two cases down for Lawless and Tilley. So far so good. But someone's going on a killing spree. Bodies are turning up all over the country and by each one there's a cryptic calling card, taunting Brett and Clare, hinting at more carnage to come. This is a truly horrible high-profile series of murders. It's not pretty. Lots of media attention so the pressure's on … Brett and Clare know there's a pattern. There's got to be. They've just got to fit the pieces together. But sometimes it's hard to see what's staring you in the face.
'This is a good read. This book does not simplify crime detection or the tragedy of murder. Both police and relatives are shown to be deeply affected by events, within the confines of a detective novel. It is an enjoyable tale for pupils hooked on this genre.' Helen Allen.
---
Deep Waters
2nd Lawless & Tilley book
Scholastic, 1997; ISBN 0590133721
Available in large print: F.A. Thorpe, 2000; ISBN 0708995055

Colin Games has died after a bizarre illness. A post-mortem reveals no obvious cause of death but the pathologist is suspicious. He's wondering if a chemist like Colin Games has stumbled across a new type of poison. It's a second case for Brett and Clare. Brett's still hot on forensics and wild theories, Clare's tough and intuitive. They're sure that the answer lies in the pharmaceutical industry and some of Colin's best friends – and worst enemies – are chemists. Who knows more about poisons than chemists?
---
The Secrets of the Dead
1st Lawless & Tilley book
Scholastic, 1997; ISBN 0590133713
Available in large print: F.A. Thorpe, 2000; ISBN 0708995012

Retracing his steps and wagging his tail, the dog returned with something in his mouth. "What have you got there?" Edwyn put out his hand. Eagerly and proudly, the collie placed his treasure on his master's outstretched palm. At once, Edwyn dropped it, crying, "Ugh!" He turned away as if he could erase the memory of the dog's find. Four bodies have been found in the Peak District. They're rotting fast and vital evidence needs to be collected. You need a strong stomach to work in forensics. This is the first of the Lawless and Tilley books, featuring the two young detectives, Brett Lawless and Clare Tilley. Brett is a detective with a background in science and a strength in dealing with the forensic details of crime, especially all the gory bits. But, if he's going to make it as a detective, he's got a lot to prove. And he needs a fighter for a partner.
---
The Malcolm Rose Collection: Three Degrees of Murder
A collection of The Smoking Gun, Concrete Evidence and The Alibi
Scholastic, 1997; ISBN 0590543288
---
The Alibi
Scholastic, 1996; ISBN 0590133705
Available in large print: Galaxy Children's Large Print Books, Chivers Press, 2000; ISBN 0754060993

It was only when the blade came over his head that Stuart turned. He issued a stifled cry as he collapsed on to the floor … When Stuart Burrage is found dead at his home, it looks like a straightforward case and the police soon track down the murderer. But Stuart's son, Kieran, isn't so sure. He suspects his stepmother, Rhia, but he can't prove it. After all, she has the perfect alibi. She wasn't even in the country when Stuart died.
'Grisly opening as successful barrister, Stuart Burrage, has his throat slit by hooded intruder to family home. Some convincing police procedural stuff as sympathetic local fuzz use the computer at which he was working to help establish time of death and other useful leads. Entertaining stuff for Year 8 and above.' Books for Keeps.
---
Concrete Evidence
Scholastic, 1995; ISBN 0590558013
In USA: ISBN 07807300350

Kelly's eyes followed Evan's stare. Beside her, Sarah screamed at the top of her voice. The three Keatings were gaping at a body amongst the rubble. Mrs Keating had been no saint but no one deserved to die like that. Her three children vow to find her killer so they need some answers. Who was that man she was last seen with? What's the significance of the mysterious message, 'Dinner Date'? Not just a who-dun-it but a why-was-it-dun and a how-was-it-dun!
---
The Smoking Gun
Scholastic, 1993; ISBN 0590552872
Titled Formula for Murder in USA; ISBN 7807300350
Available in large print: Galaxy Children's Large Print Books, Chivers Press, 1998; ISBN 0754060098

Suddenly a cry broke the spell. It sounded like the dreadful howl of a dog, mortally wounded. But it was emitted by a human … When Ros Rabin's granddad suffers a heart attack on Sports Day, everyone assumes he's died of natural causes. Everyone except Ros's brother, David. But then David is found murdered. What's the connection to the sinister Dearing Scientific Laboratories? And what's 'the smoking gun' – the lethal poison that killed David? Ros has to discover the truth before she becomes the next victim. A who-dun-it which will keep you turning the pages and guessing until the very end.
'This book was excellent at building up the suspense until the very last page. Once you have picked it up, be warned – it is un-put-downable! The book is an absolute must for all mystery lovers.' Lancashire County Library Children's Book of the Year Reviews.
---
---
SHORT STORIES
Story title: The Drowning
In The Young Oxford Book of Mystery Stories, Oxford University Press, 2003; ISBN 0192781979
Story title: The End of the Road
In On me 'Ead, Santa, Scholastic Children's Books, 1999; ISBN 0439012880
Story title: Angola United
In Nice One, Santa, Scholastic Children's Books, 1998; ISBN 0590113526
Story title: The Cult
In 13 Murder Mysteries, Scholastic Children's Books, Point Crime, 1996; ISBN 0590134191
Story title: The Ultimate Assassin
In 13 Again, Scholastic Children's Books, Point Horror, 1995; ISBN 0590559141
Story title: The Devil's Footprints
In 13 More Tales of Horror, Scholastic Children's Books, Point Horror, 1994; ISBN 0590556053
Story title: The Dark Shaft
In Mysterious Christmas Tales, Scholastic Children's Books, Point, 1999; ISBN 0439012848
Story title: The Highwayman's Last Ride
In Chilling Christmas Tales, Scholastic Children's Books, Point, 1999; ISBN 043901283X
---
TRANSLATIONS
DENMARK
Løb for livet!, Gyldendal, 1997 (Danish translation of Tunnel Vision); ISBN 8700292982
FRANCE
Pièces À Conviction, Éditions J'ai Lu, 2001 (French translation of Lethal Harvest); ISBN 2290305650,
À Petit Feu, Éditions J'ai Lu, 2001 (French translation of Fire and Water); ISBN 2290304662
Nature Morte, Éditions J'ai Lu, 2000 (French translation of Still Life); ISBN 2290304549
Message Codé, Éditions J'ai Lu, 2000 (French translation of Magic Eye); ISBN 2290304344
Eaux Profondes, Éditions J'ai Lu, 2000 (French translation of Deep Waters); ISBN 2290304182
L'Autopsie, Éditions J'ai Lu, 2000 (French translation of The Secrets of the Dead); ISBN 2290304077
Mélange explosif, Éditions J'ai Lu, 1999 (French translation of The Smoking Gun); ISBN 2290050474
Un parfait coupable, Éditions J'ai Lu, 1998 (French translation of The Alibi); ISBN 2290049719
Un alibi en béton, Éditions J'ai Lu, 1998 (French translation of Concrete Evidence); ISBN 2290050318
GERMANY
Lab 47, Arena, 2002 (German translation of Bloodline); ISBN 3401023446 Short-listed for the Deutscher Jugendliteraturpreis 2003
Lab 47, Bastei-Lübbe, 2004 (German translation of Bloodline for adults); ISBN 3404152085
Todes-Schutze, Rowohlt Taschenbuch Verlag, 2009 (German translation of TRACES 1 - Framed!); ISBN 9783499215131
Quer-Schlager, Rowohlt Taschenbuch Verlag, 2009 (German translation of TRACES 2- Lost Bullet); ISBN 9783499215148
Stumme Schreie Im Wald, Cora Verlag, 2009 (German translation of The Tortured Wood); ISBN 4198042703501
ITALIAN
Polvere Bianca, Arnoldo Mondadori Editore, 1993 (Italian translation of Son of Pete Flude); ISBN 8804377410
SPAIN
Los Secretos de los Muertos, Ediciones Gaviota, Zona Limite, 2000 (Spanish translation of The Secrets of the Dead); ISBN 8439210507
La Coartada, Ediciones Gaviota, Zona Limite, 2000 (Spanish translation of The Alibi); ISBN 8439210485
Dosis Letal, Edebé, 2006 (Spanish translation of The Smoking Gun); ISBN 9788423685530
Dosi Letal, Edebé, 1995 (Catalan translation of The Smoking Gun); ISBN 9788423638857
CHINA
Chinese translation of TRACES 1 - Framed!, Sun Ya Publications, 2009; ISBN 9789620849572